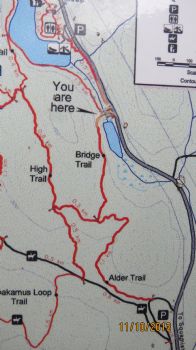 It was not raining - I'll take these days and try to get outside. Dalhouise and Noni and I after church skipping our lunch even, went to Brohm Lake.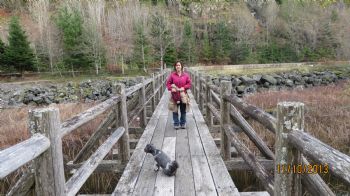 We parked the car at the Alder Trail head parking lot and hiked over to where the map said you are here... it was not so far - just over a kilometer away.
We met many people on the trail who had the same motivation - get outside before the rains come.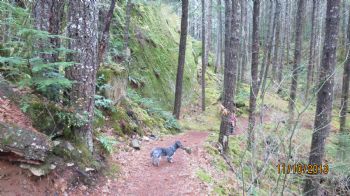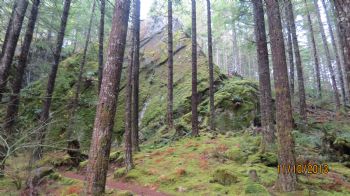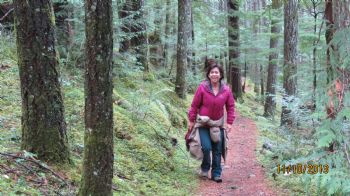 Looking over the map I see the next place I want to go