Monday, April 29, 2013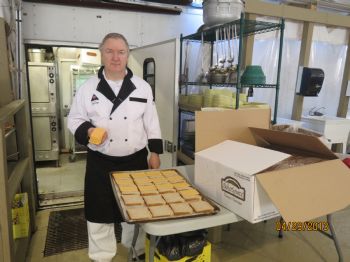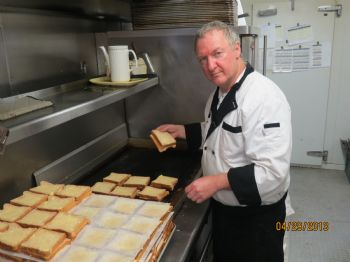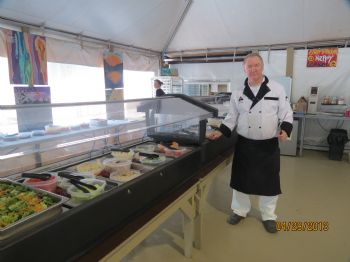 Well this is the day - this is what all the cleaning was about - this is why we all have jobs - the first school group has arrived.
I have 100 mouths to feed for the next three days, then this group leaves and another school comes.
Today I also have a new helper so I am now at full staff. Myself as chef - Noni my wife as the baker and two young ladies to work the front of the house and dish pit.
So my first meal was grill cheese and tomato soup. I made 140 sandwiches and one pot of soup. We have I think the full salad bar up and going now also.