Monday, April 22, 2013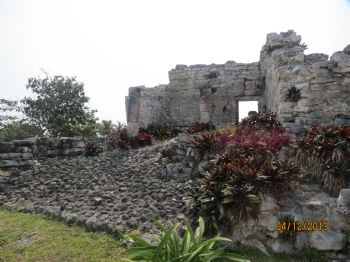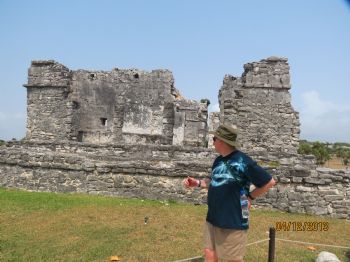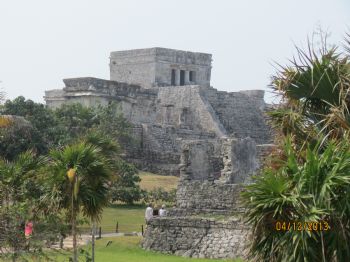 I must say I was very pleased. This is one of the sites I have always wanted to visit. What is it with ruins - graveyards that entice me?
Growing up looking at pictures in the National Geographic magazine might contribute to my wanderlust and desire to see first hand all the marvels I had looked at.
Tulum From Wikipedia, the free encyclopedia
Tulum (Yucatec: Tulu'um) is the site of a Pre-Columbian Maya walled city serving as a major port for Cobá.
The ruins are situated on 12-meter (39 ft) tall cliffs, along the east coast of the Yucatán Peninsula on the Caribbean Sea in the state of Quintana Roo, Mexico.
Tulum was one of the last cities inhabited and built by the Mayans; it was at its height between the 13th and 15th centuries and managed to survive about 70 years after the Spanish began occupying Mexico.
Old World diseases brought by the Spanish settlers appear to have been the cause of its demise. One of the best-preserved coastal Maya sites, Tulum is today a popular site for tourists.
(Once again no thanks to Sunwing travel that I was able to go here - had to book privately through the hotel -the best thing ever - do not fly with Sunwing if you can help it)