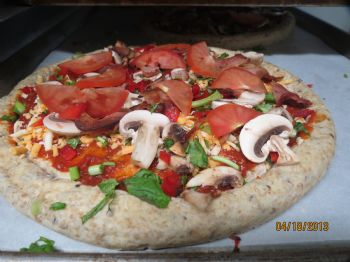 Lunch
Day four has become worst. The repair man came - looked at the ice machine - needs a part - can not fix it today. He disconnects the sink totally including the drains - needs parts - now I have NO running water in the kitchen - NO drainage in the kitchen. I go to the tool shed to search for a garden hose - bring it back and connect it to the outside taps at the kitchen. I now have water again. I fill a large pot with very cold water and turn on the propane stove to heat. Great I will have hot water to clean. We empty our dirty water containers in the driveway.. Not so eco friendly - but we have no choice..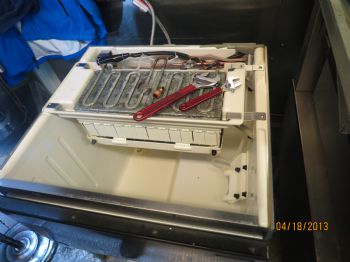 ice machine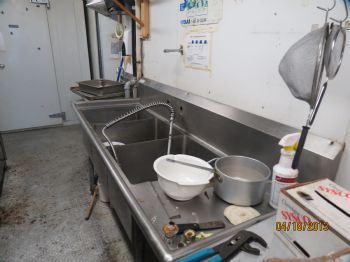 sinks
exhaust hood fan belt
Delivery of propane arrive - this is a good thing.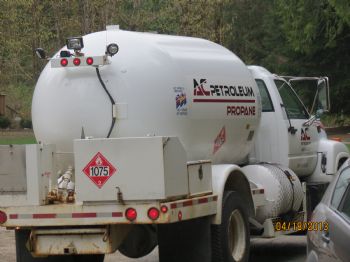 Breakfast I fried eggs on the flat top and made oatmeal. Served fruit salad and yogurt and English muffins.
Lunch cooked four pizza's (bought crusts) Tossed Salad - Garden soup
Supper - roast beef - fried potatoes - fresh beets (boiled) - frozen corn - stuffed peppers with couscous - toss salad - homemade banana bread that Noni made this afternoon.
The kitchen does not seem to be getting any cleaner - but slowly it is.
Today both our grease traps were emptied and cleaned