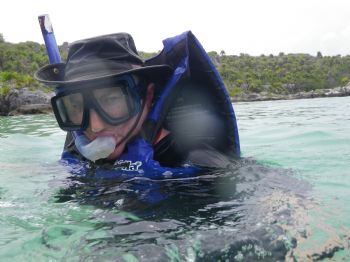 Me Snorkeling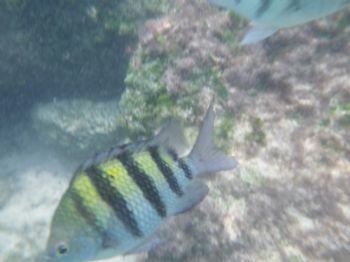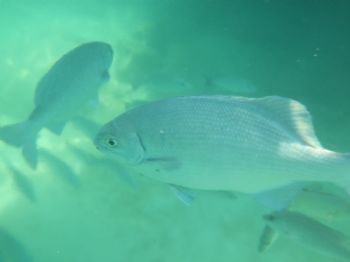 Noni and I became sea sick as we were rocked back and forth from the waves. If we would had known we would had started snorkeling at the other end - but we didn't and so we became nauseated. However before this happened we had a marvelous time looking at the fish through cloudy waters. Don't take me wrong - I really did enjoy it - but the water was a little cloudy.
Would I return here? Yes - I could spend another day or two here exploring - specially now that I know more about the place. We missed many things just because time ran out and we were "lost" to where to go and what to do.
After we were sea sick - we went out of the water and walked all over the place. This is how we discovered where we should had started..
- Of course I found a geo cache here so I am happy about this also.
(This is one of the places where Sunwing Travel screwed up on and I ended up taking the tour from the hotel -- **** remember I will never deal with Sunwing again they are horrid.)
www.xelha.com