Waking up to see frosted cover roofs from our third floor condo bedroom window with shivering people scraping icy windshields as they prepared to go about their daily business.
I am glad I have no place in particular to go.
Later in the morning after the sun has melted the icy sidewalks Noni and I with Dalhouise head out the door for a hour walk. I seen my first eagle of the season – juvenile bald eagle, and an American Dipper. I was more excited about seeing the salmon – the salmon have began their journey up the rivers to spawn. As we walked over a bridge we spotted a man fishing – then looking into the water - there they were hundreds of them all facing up stream. I knew I should had brought the camera.... as we continued along with our walk around the pond – I was able to spot one lone large salmon cruising the edge of the shore just before I spotted the eagle.
For lunch we met my mother at Boston Pizza – it is so expensive – but as Noni said I still have my mother......
Pizza – expensive and so many calories --- well we walked to the restaurant and then around the plaza and home again and down town. We took the car to the pharmacy to pick up something for my mom then went walking around town again. Stopped in at the travel agent to see about a spring trip to Costa Rica – after leaving – it might be just to expensive for us and nothing really jumped out and grabbed us of interest. So I think that destination is crossed off. I still wouldn't mind considering Belize... Noni mentioned a trip back to Indonesia, but that is not really inspiring me at the moment. She also mentioned we should just stay in Canada - I want to go some place hot – beaches not cold – snow – cold – ice – cold.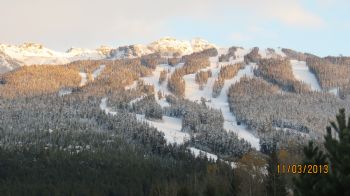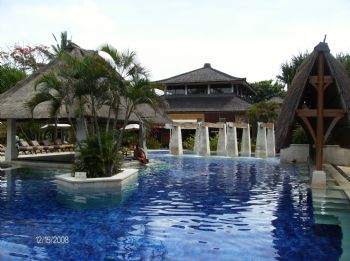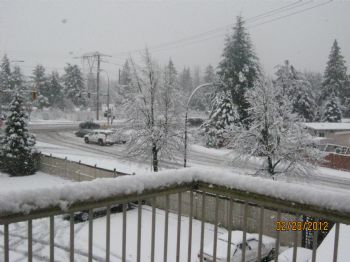 What would you choose - hot and beaches or cold and ice and snow and cold?