Sunday, September 15, 2013
Saturday was a full day of shopping - eating and Geo caching.
I seen new areas of Bellingham that I have never explored. Noni kept telling me it was similar to my home town of Kingston that I had taken her when she first arrived in Canada. Yes I agree - the older buildings - the water front - the parks all this got me reminiscing about old friends and acquaintances that have gone from my life. I wonder what they are doing - I wonder if life has been good to them. I have a good life and everything right now is going so well - God is good.
Started the day off by making waffles for us in the hotel lobby cafe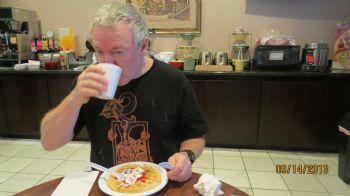 After checking out did some walking - Geo caching - even finding the one that I could not find last March when we acme down to Bellingham. Then it was time to take Noni shopping. While she browsed and tried on outfits I went out the parking lots and searched for hidden caches.
This took the whole morning and tn it was time to eat again and Noni requested that we go back to Mi Mexican restaurant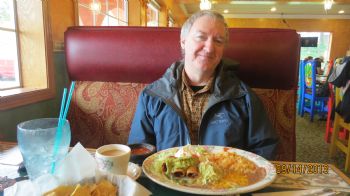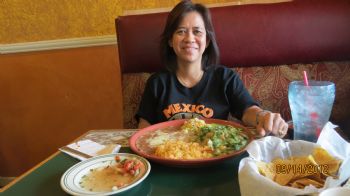 Afternoon blog will come later- right now my tummy is too full :)