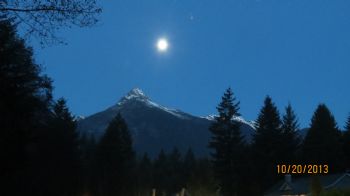 The last morning driving to work at the camp. Today I fed six staff - three more came in late said good bye and they left without eating.
So I have empty the cabin yesterday - the person who is to live in it for the next six months has already begun moving in. I was going to clean it today but he was there before I arrived and was doing it himself - he couldn't sleep so he came over he told me.. OK I don't need to clean it then.
Next - going to the kitchen I turn on the grill - I fry potatoes left over from yesterday throwing in the sausage that was left over as well. I cooked large cheese omelets for the three staff that were there - I know they are big eaters and it is going to be a hard morning of splitting wood for them.
I continue to empty the kitchen - load the car -- the owner has told me to take the remaining food to the `helping hands`
So that is it I have left the camp - I am finished -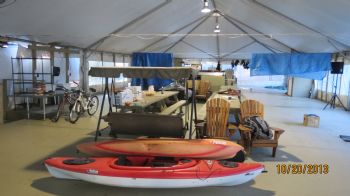 dining room with my swing and kayaks in it for winter storage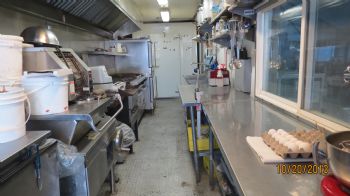 empty kitchen - minus the piano that will be moved in some time later...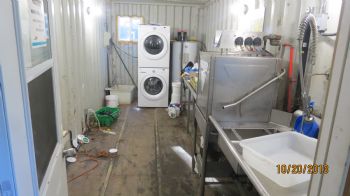 dishroom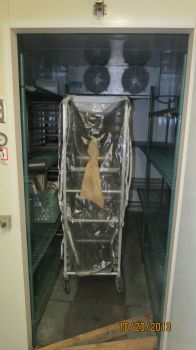 Walk in cooler empty and turned off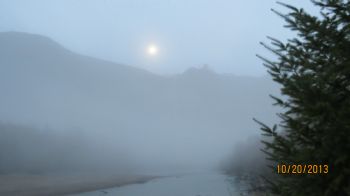 Thus ends my 2013 Camp Season. For those of you who have came along for the ride I hope you had enjoyed the highs and lows of my sharing of my life. I have written - maybe some times things I should not have - but it was how I felt and what was happening in my life at that time.
What is next?
Well stay tuned in - I have a couple of road trips I want to take - that should give me something interesting to write about.
The one thing I do know - I must concentrate on loosing some weight - I should have lost during the past six months - I gained - not too much so now it is time to lose again.
I will have more control now that it is only Noni and I and don't forget Dalhouise.