I always start thinking of what I was told when I was younger - babies comes from the pumpkin patch - a stork flies by and picks you up in its little
baby basket
. and delivers you to your parents.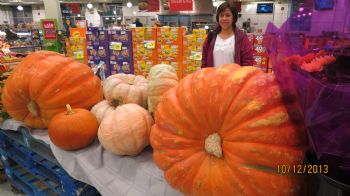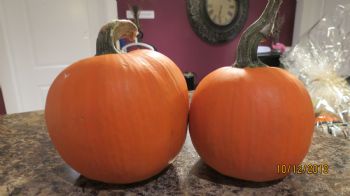 Once again I am eating.. it seems I am always taking pictures involving food.
This evening Noni and I went to Mom's place of residence to join her in the establishments Thanksgiving dinner. The turkey was served hot and it was tasty as well as the mashed potatoes. They also served frozen vegetables - well they should had use fresh as the vegi's were soggy and tasteless. For desert we ate pumpkin pie - store bought and not much taste to that either
. Ah - almost forgot -- they began the meal with a bowl of salad. Well it was a very small bowl bite size..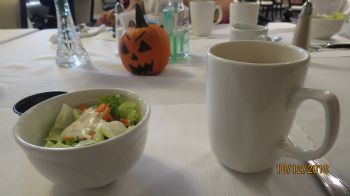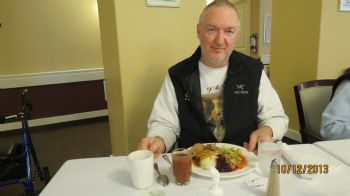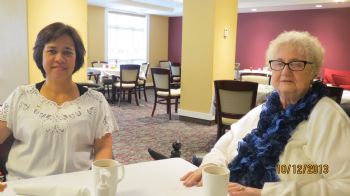 I did manage to go out side today to enjoy the great scenery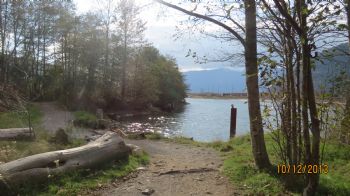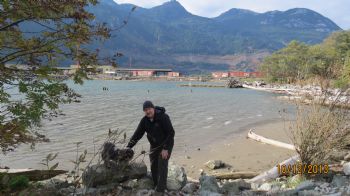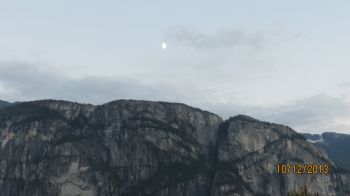 The Chief
Mom