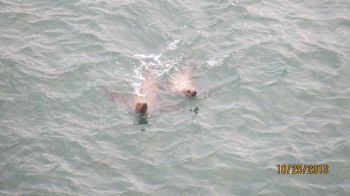 Sea Lion Caves - a must see is what I was told. We went - we saw (kind of).
The good part is that we did see the Sea Lions out swimming and one laying on the rocks when we did a pull over.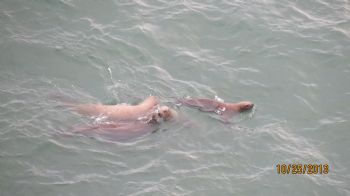 The Sea lions are out feeding right now - we heard lots of barking - but none in the caves. The ticket agent reduced the price four dollars each because of this regular fourteen dollars to go down and so we were only charged ten each. The caves are interesting in them selves - but it would had been so much more awarding if there were sea lions.
They say that the caves began over 25 million years ago ( I do not believe in the old earth creation theory) Now the interior soars to the height of a 12 story building and stretches the full length of a football field.
The owners of the cave claim that great care is taken to avoid disturbing these Stellar Sea Lions that have decided to make this area their home.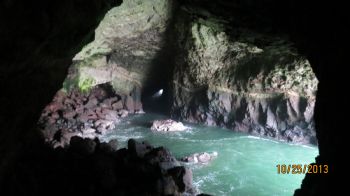 Stellar Sea Lions are a warm blooded mammal which gives birth, nurses its young and must breath air.. Sea Lion bulls when fully grown can weigh up to a ton.
I was told during my tour that right now before winter - they are out feeding and that when they return to the cave - they will stay in here - give birth and not go out to feed again till next spring. We just did the road trip at the wrong time of year.....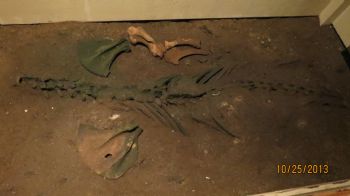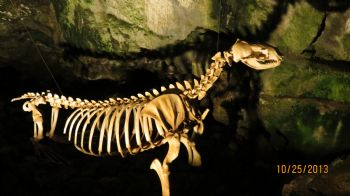 By the way I found a Geo cache in the upper parking lot.