Entry was free but by the time I was out the door it cost me.
I guess it cost me double.. I had talked about the Cheese Factory before I even left home and at different places Noni read about the cheese tasting and got excited about making a stop. I knew that a Geo cache was on location also so I was ready. As we stopped along the way at different pull outs to take pictures and look for Geo caches time ran out and the Tillamook Cheese Factory closed as we drove into town. I knew I had to stop and spend the night nearby. This cost me for the hotel - but would had stopped sooner or later anyways.
Tillamook Cheese Factory – Tillamook Oregon
Join in on the fun and be one of the million visitors that the Tillamook Cheese Factory sees this year alone. Awarded for producing the "World's Best Medium Cheddar", guests from all over the world arrive to learn more about the Tillamook Cheese Factory. The free, interactive, self-guided tour answers all creamery related queries, while giving guests a behind the scenes peak at how their famous cheese is packaged and produced. Afterwards, visitors can enjoy a free sampling of various cheeses to determine their favorites. Stop by the ice-cream counter, with its endless array of Tillamook ice-cream flavors, and indulge in a scoop or two, or grab lunch at the Creamery Cafe. Don't forget to pick up a treat for the road at the Fudge Counter, where visitors can choose from 30 different flavors of old-fashioned fudge made with rich Tillamook butter. The Tillamook Cheese Factory is open year round and is fun for all ages.
Visit http://www.tillamook.com for more information.
Noni got to taste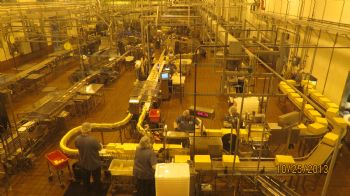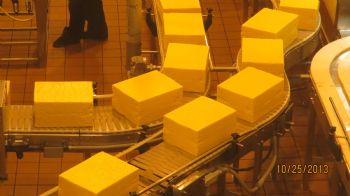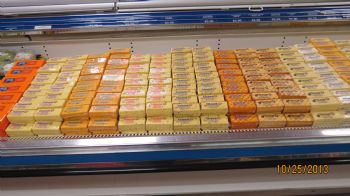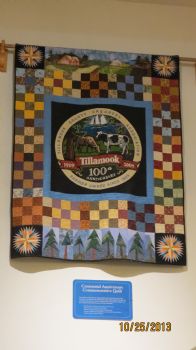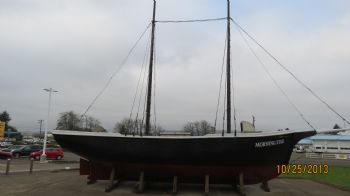 This was not the only Cheese place we stopped at - there is one more down the block.
I must add we tasted many types of cheese - had a sample of the fudge - was able to restrain myself and not buy any - but I can not say that to the cheese. I walked out the door with over 60 dollars in cheese. I really liked the Old sharp Cheddar Cheese.
I almost made it out the door without buying ice cream - but Noni had stopped - she wanted some and so we bought two ice cream cones. Very good.