Thursday, June 06, 2013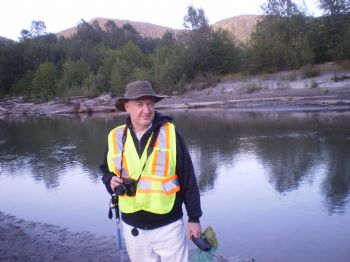 Well one good thing is I am doing more walking. I have been walking to the one mile marker or the two mile marker on the road and turning around and returning to the cabin. I do not like walking this way -I like to walk a a loop circuit - or at least different paths and trails. I have little choice right now, so I make do. So to through a little variety into my walks - Noni and Dalhouise and I walked to the beach..
I do not know why they call it a beach - maybe because there is sand. There is sand - scrub brush - pebbles - fallen logs - sand. Oh -- there is a river - glacier fed making it so bloody cold you can not go swimming.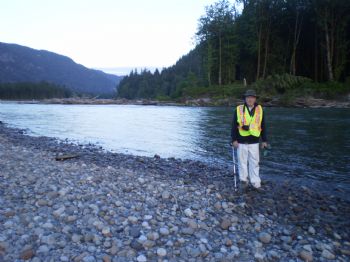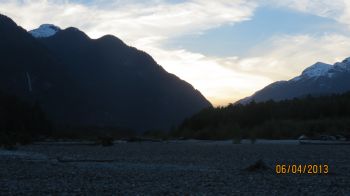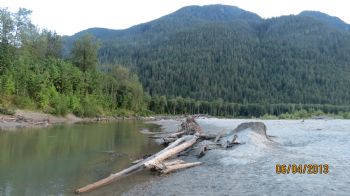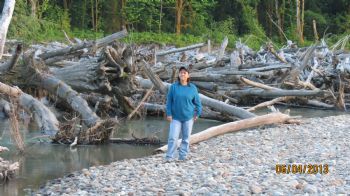 I have yet to see a bear or a cougar while walking. Not that I want to meet one up close - a distance - far distance would be OK I think. But this fear of doing so keeps me on my toes and my stress level up somewhat.
This beach gets a little noisy and a little busy on weekends as it is a popular hang out for a weekend party of Young people from Vancouver and locals - I am sure more than one life has began from the result of a stay at this beach.
The sad things is often they leave behind garbage - and more garbage. This river will rise and fall - move here and there as the rains come or as heat rises up on the mountains causing glacier snow to melt thus sweeping away into the ocean all this garbage. So sad.