Saturday, June 22, 2013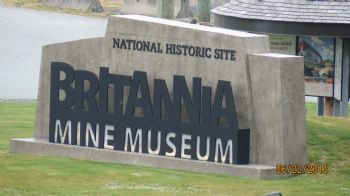 I have been driving past this museum now for over four years and have never stopped to explore. Well today is the day Noni and I did so. I stayed in bed until after eight - yes I woke up at my regular time( 6am ) and rolled over for two more hours. Noni and I are very tired - once I crawled from the bed to the couch - I sat and read a book on the Kindle which I haven't done in ages either. So around noon I thought today would be a good time to visit and explore the mining museum. I want to relax - rest the body - rest my mind before the camp starts up again for the summer programs. This upcoming week is staff training - then we are up and running full out for the next ten weeks or so, I do not know when I get my next day off. In the past it is like 33 days then one day then seventeen before I get time off again.
But for today Noni and I spent from two o'clock to five o'clock exploring. At first I was not so happy about paying 21.50 $ per person to enter - but after being there for a short time I changed my mind. It is worth every penny and more,especially the underground train ride into the mining tunnel.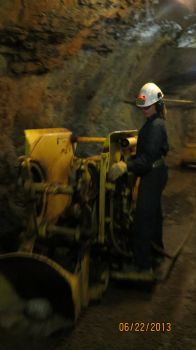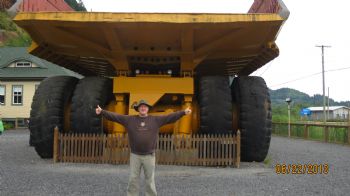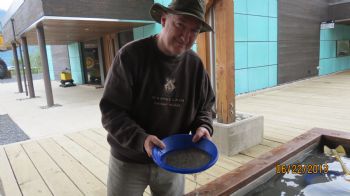 Panning for Gold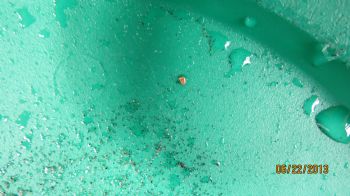 GOLD