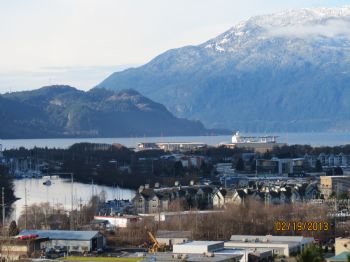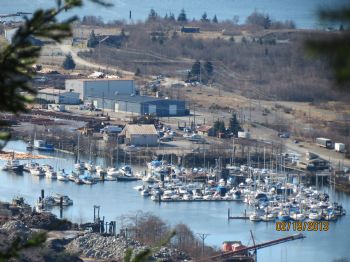 This is a picture over looking the city where I live - Squamish BC. Yes I was outside geocaching again today. First I went to the base of the Chief - no luck there - gave up, went home to pick up Noni

,

my wife so we could go for a walk together. I had looked on the geo map and learn't that there were two caches

along the smoky Bluff - Loop Trail so I had to go check it out. Man! I do love

this hobby I have taken up -- I have lived here in Squamish now four full years and never been up on the Smoke Bluffs trail.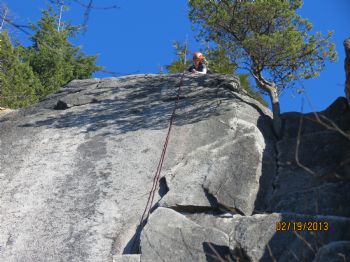 Do you see him? Rock climbing is a popular past time here in Squamish - I for one have no interest in this hobby - I'll keep my two feet on the solid ground.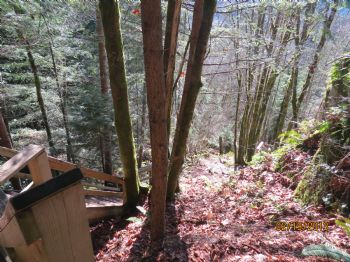 At least some of the trail was made easier with these wooden steps.