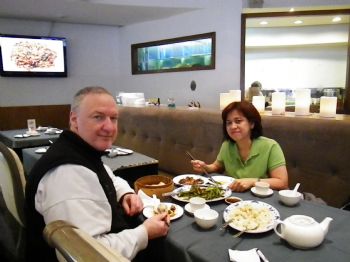 Driving -rain - clearing - geocaching - shopping - eating- more driving - more rain.
That sums up the day.
Noni and I drove to Richmond BC in the pouring heavy rain to have it clear as we arrived in Steveston. We had Dalhouise with us so at this place I took him for a walk while Noni was in browsing a quaint little shop. While I was walking Dalhouise I found two micro caches - the GPS led me right to the spot. One was so cool being part of a birdhouse. Later on after we ate lunch we went for another walk and I found two more caches. We stopped in a few more stores - spent money then headed home. Then the rains began again.
I guess this is a sign of age - or is it because of the car accident? I am now more nervous about driving in the rain - before I would not had given it a second thought, but now I feel the stress. At lease because of the time change I was not driving home in the dark - it was still light as we pulled into our parking spot.