Sunday, November 16, 2014
The Chinese Wedding Tea Service.... Is one of the most significant events at the wedding. In short it is to show respect and gratitude to the bride and groom
family
.
Tea is the symbol of purity, stability, and fertility.
The
ceremony
then stands
The purity of the tea represents pure love for each other.
The stablity of tea stands for a faithful love towards one another.
The fertility of tea represents for the couple to have many children.
Traditionally red dates, peanuts, longans and lotus seed were added in the wedding tea ceremony. These four ingredients in this order sounds like. -- to have a baby as soon as possible -- which is a very good wish for the new couple.
You can use any type of sweet tea which symbolizes --sweet is believed to bring happiness to the couple and to foster good relations between the newly weds and their in
laws
.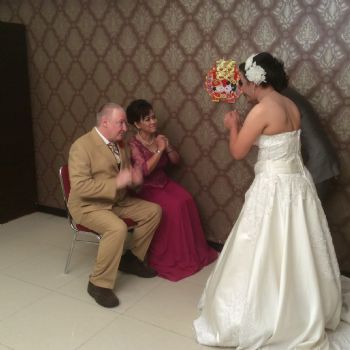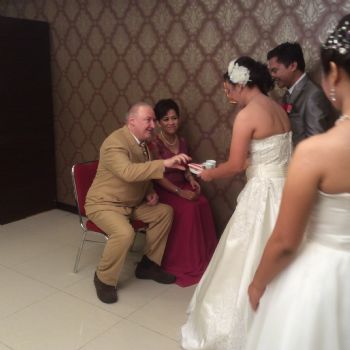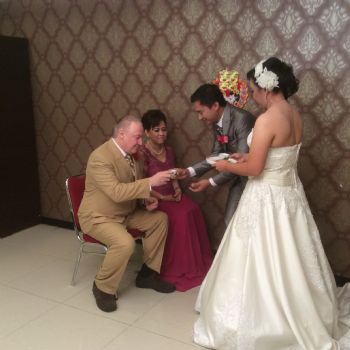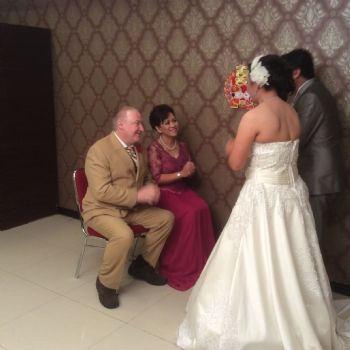 After drinking the tea, the parents and family give a
red envelope
with either cash or jewelry in it. The tea service is for the whole family beginning with parents first then grand parents then going down I belive in order of age. Single siblings do not
offer
an envelope.
I think this service helps to offset the cost of the wedding.
For Noni and I when we were discussing the tea ceremony and a wedding gift while we were in Canada we had decided on the amount of money to offer to each part - but when we arrived here we were told we do not offer an envelope (wedding gift) at the door because we are family so we only give at the tea ceremony.
( the normal here is at the reception people bring a gift of money and hand it in at the doorway, in stead of buy presents)