Monday, July 08, 2013
Afternoon break I go with the children to hike Sigurd Trail to the falls.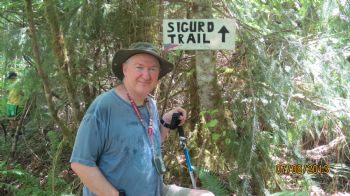 I am still out of shape - huffing and puffing - but still better than I was last year when I hike this trail.
This morning I went for a walk at 6am before work and then this hike at 1:30 - to 5:30. I had given Noni instructions about supper - I thought I would be back by 4:30 but just in case,,,, Good thing because she had to cook the chicken and rice. She forgot to turn on the corn but I still had it warm enough to serve. We both forgot about the vegetarians and scrambled to cook something for them a little late.
Back to the hike -grueling - steep - hot - long but worth every drop of perspiration that dropped - and soaked my T-shirt or ran don my face into my eyes causing a stinging sensation.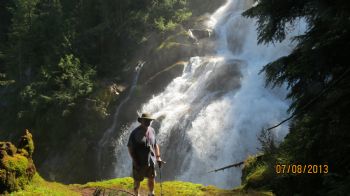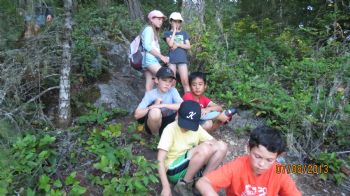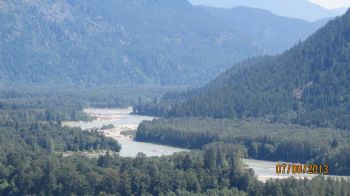 I should be embarrassed - these little ones were faster than I and were not huffing and puffing as I was - but then again I am OLD. I wonder what they think - the old camp cook tagging along
I bet I will be sore tomorrow and the next day .....