Friday, July 05, 2013
Play - horse around - talk - play and Work. My kitchen crew! What can I say?
What can I really do about it? Not so much.
The owner is pleased that they are interacting with camp.
But he still wants the work to be done.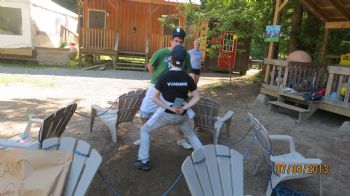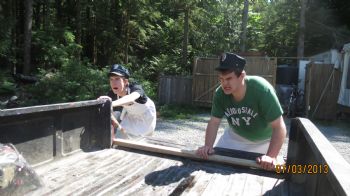 I see the mess - I see the uncleanliness - I see the change occurring slowly, of sloppy work. but the main thing still remains as long as the work is getting done - other staff are not doing it and I am not having to do it.
Had to throw out 11 quarts of OJ (orange juice) because by mistake: a piece of crust was thrown into the OJ juice container.. the kitchen crew was not focused - I was barking orders on getting the serving area tidied up after it was left messy for a long - long time after breakfast.
Oh well this is the end of week one of Summer camp -- how many more to go ...............?????
Dance party in the eating area.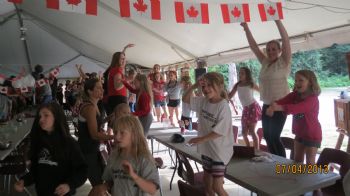 Dance party moved to out side eating area