Easy - relaxing day.
Woke up a little later - took Dalhouise out for a walk around the pond - checked on my hidden Geo - cache. It is doing fine where I have placed it.
Church - OH it is good to be in the house of the Lord. To be with like minded companions more or less, to talk to friends - to be part of the civilized life again.
Then so much for eating healthy - we took my mother out to the Boston Pizza restaurant for lunch. It will be her birthday this coming Thursday and I will not be able to spend much time with her that day so today was the day.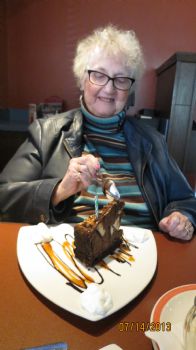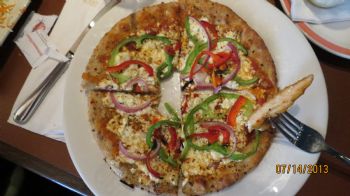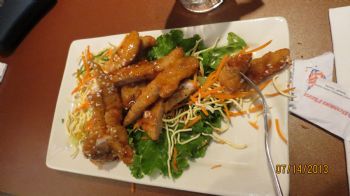 So Happy birthday Mom.. after we took her to her home - I stopped at another of my caches that had lost it's lid - I replaced the container - went to Canadian Tire and bought a folding lawn chair. This upcoming two weeks the camp is a little smaller and so Noni and I should have more free time in the afternoons - I want to take her to that spot I blog about a couple of weeks ago by the river. It is about time anyways that we each had a chair to sit on - I only had one before - one more item to store in the car :)
Home - well it is time to do a little bit of canning. I have turkey stock. Last time I froze it and - well I rather have it canned - no need trying to thaw it out last minute when I need it..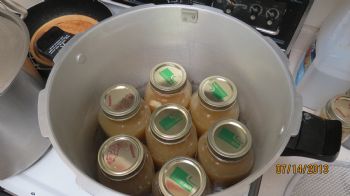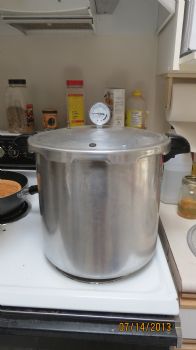 Just one more batch to do but will use the half pints next.
The decision I must soon make is - do we stay here in the condo tonight - or do we go back to the cabin?
Breakfast is at Eight -- only for the 30 something staff.. so what will I do?